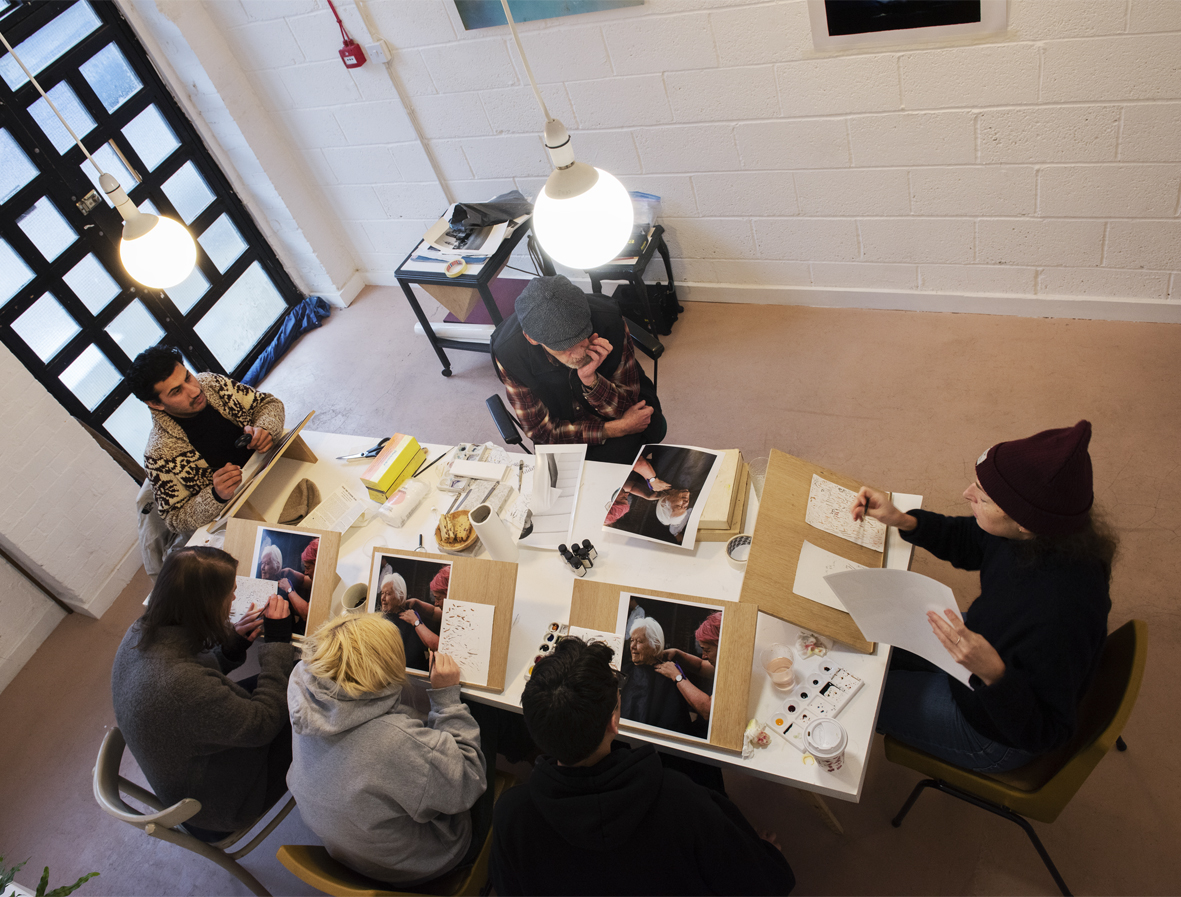 Hand Retouching Workshops with Master Retoucher Kevin O'neill

This is a 2-day Workshop running over consecutive Saturdays, from 11am - 5pm
Our first week with Kevin, focuses on working with black and white hand prints (fibre and resin coated).
Starting with black and white, the introduction of brush control and imitating grain are more graspable due to
the concentration of tone and density. The second week is where we expand the palette and begin to work with colour!
Hand spotting, hand colouring, blemish reduction and airbrushing are all techniques focused on in this workshop,
along with an introduction to Kevin's process, and experience in the Retouching industry.
The Workshop costs £150, and includes tools, materials, and a home cooked lunch.
Please keep in mind that Workshops happen when there is demand.



Get in touch if you would like to know when our next one's are planned.
About Kevin O'neill
Starting out as a Junior Retoucher in 1971, Kevin O'neill became an 'Improver' until 1975, and since then,

continues to work as a Retoucher today. With a career spanning 50 years, Kevin's artform remains an integral part of analogue photographic process and preservation. Post-production,since the early 19th century, has always come hand in hand with the visualisation of Photography, and continues to do so today. In 2022, manipulating photographs is typically associated with the digital hand, however, ideas of perfection amongst a way of 'seeing' has always been present in both
within and beyond the development of the photograph.