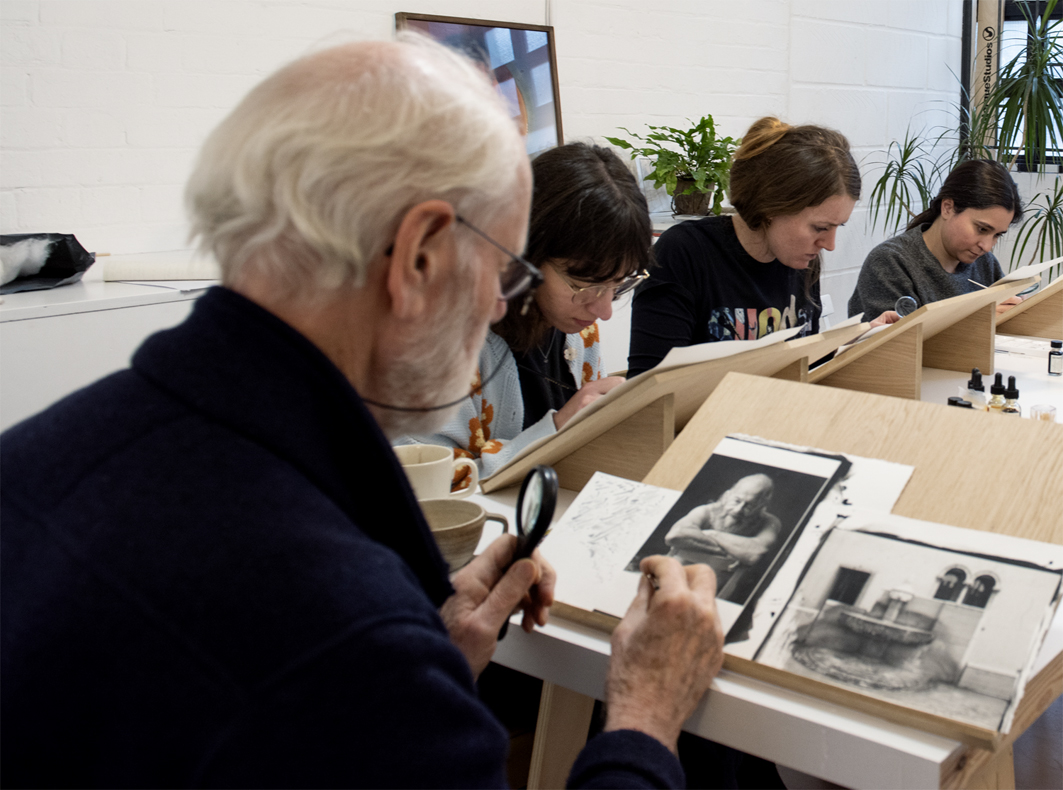 Workshop with Master Retoucher Kevin O'neill

November 19th 2022 - 28th of January, 2023
We are hosting Kevin's Hand Retouching Workshop in November/ December 2022.
These Workshops include an Introduction to Kevin's process, hand spotting, imitation of grain,
hand colouring and working with both black and white and colour analogue prints.
Starting out as a Junior Retoucher in 1971, Kevin O'neill became an 'Improver' until 1975, and since
then, continues to work as a Retoucher today. With a career spanning 50 years, Kevin's artform remains
an integral part of analogue photographic process and preservation.
Post-production,since the early 19th century, has always come hand in hand with the visualisation of
Photography, and continues to do so today. In 2022, manipulating photographs is typically associated
with the digital hand, however, ideas of perfection amongst a way of 'seeing' has always been present in both
within and beyond the development of the photograph.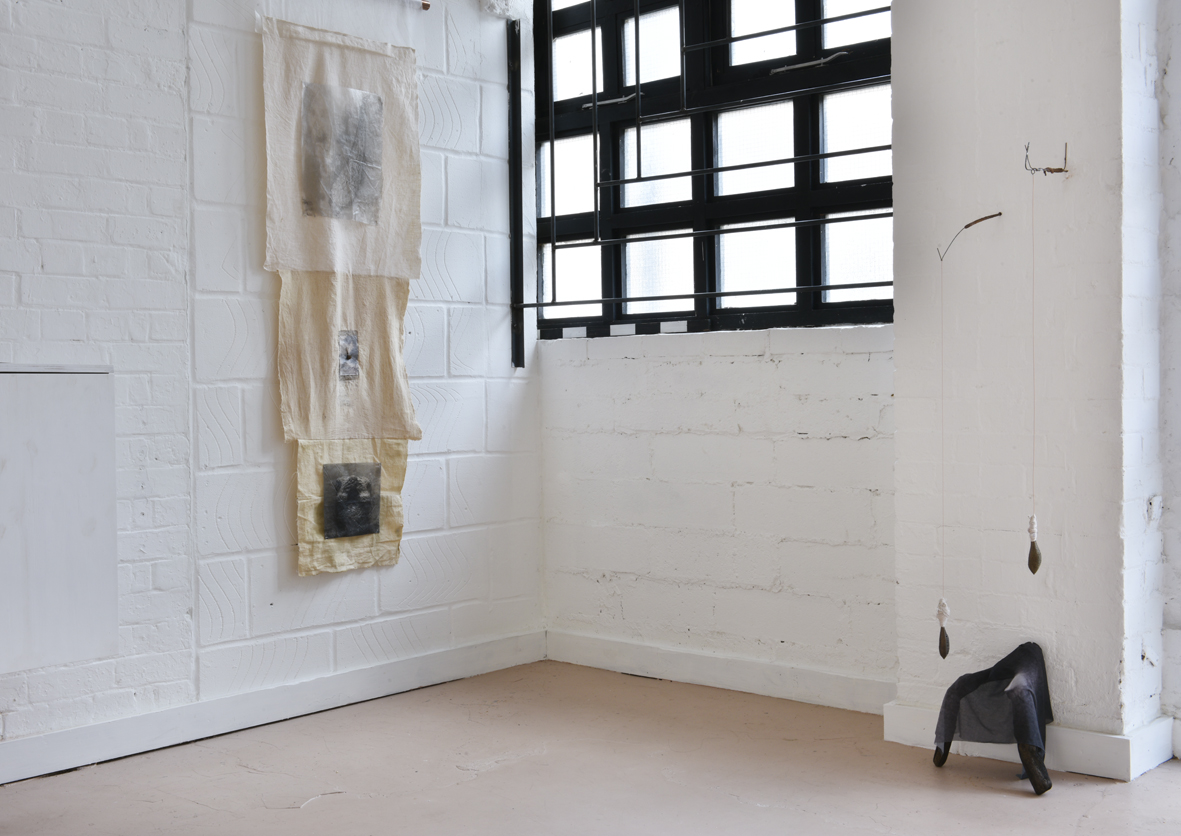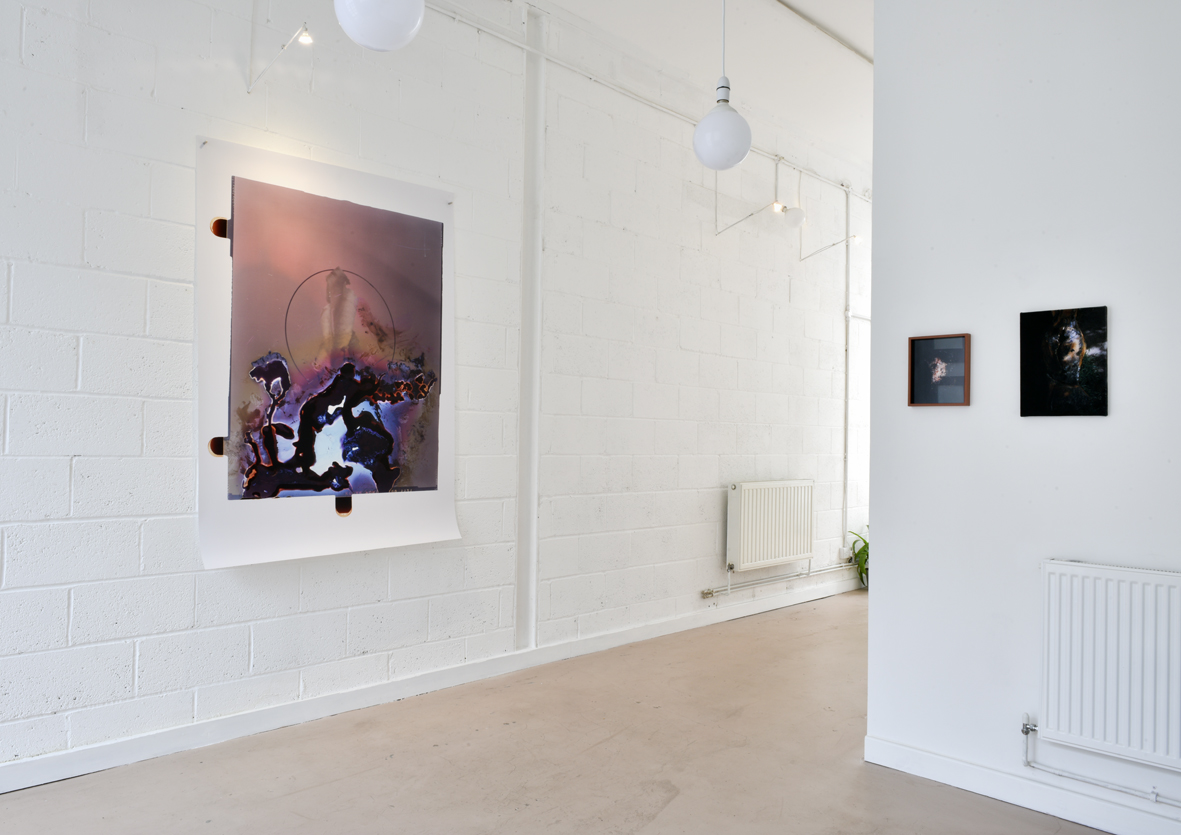 ...and then it breaks

Diego Valente // Katrina Stamatopoulos // Ramona Güntert
Gong bath performed by Special guest Agata Kik
Sunday 26th of June
2-3pm
LATE OPENING for Fountayne road Art night

Fri 1st of July, 2022
7-11pm
Diego Valente, Katrina Stamatopoulos and Ramona Güntert, use surface as advantage.
Photography needs surface. To be sensitive or introverted.
...and then it breaks is made through dialogue between these three Artists, and with the
materials they absorb and surrender to amongst their collective photographic practice.
OPENING TIMES
Saturday 25th of June - Sunday 3rd of July

12pm - 10pm Saturday and Sunday

or by Appointment
http://www.diegovalente.co.uk/
https://ramonaguntert.com/
https://katrinastamatopoulos.net/





HYPERSPACE Workshop // Irruptive Chora

3rd of June, 2022
Amplifying Movement
is a workshop run by artists Hollie Miller & Craig Scott.
Curated by Irruptive Chora, the workshop included relaxational body scanning, gentle massage exchange
and playful tasks that explored our imaginative sensorial body as a medium. Bridging musical and non-musical
sound worlds, a live electronic sound score accompanied the Workshop.
https://www.irruptivechora.com/

https://www.holliemiller.co.uk/

https://craigscottslobotomy.bandcamp.com/album/i-am-r-vo-ting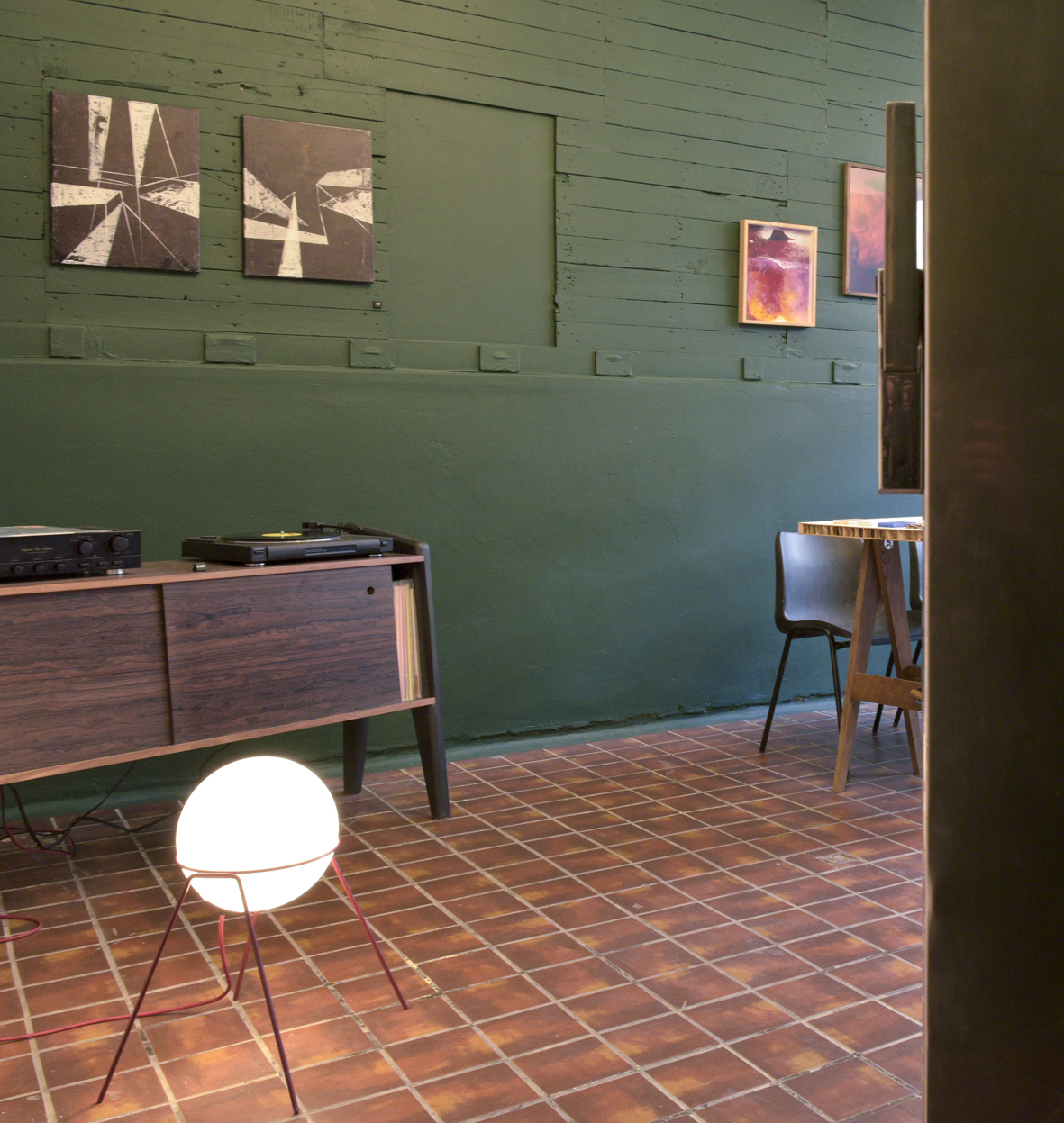 EB Pop-up at Tolli's, Kentish Town

19th of March 2022 - 10th of April 2022
EquivalentBehaviour resided at Tolli's Kentish Town, and brought together a selection of work by Independent London based Artists and Makers.
The space evolved throughout our month of residence, with the warmth of Tolli's Patisserie and tradition in the hand made, remaining at the core.
Artists and Makers include Valeria Muffato, Micaella Pedros, LNRD, Katrina Stamatopoulos, StorqueStudios, and Bamboo House recordings,
who provided a selection of Vinyl.
EB at Tolli's
327 Kentish Town road
London NW5 2TJ
https://micaellapedros.com/
https://www.etsy.com/uk/shop/ValeriaMuffato
https://www.etsy.com/uk/shop/StorqueStudios




https://katrinastamatopoulos.net/


https://bamboohouserecordings.

bandcamp.com/music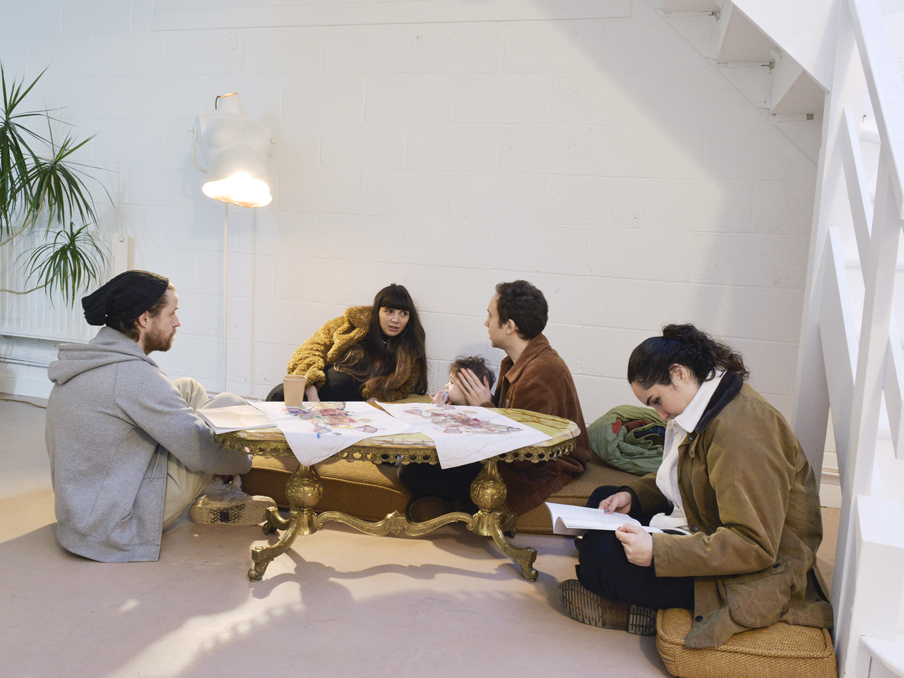 Stay Soft
Publication Launch // Exhibition // DJ's // Sweet Things
26th of February, 2022

STAY SOFT by Hannelore Leisek and Asli Umut is an intimate contemplation on the female gaze and experience.
The publication contains artworks by eight female artists,
sharing their own personal understanding of what it means to 'Stay Soft'.
The visual expressions are accompanied by six stream of consciousness style narratives developed from multiple anonymous conversations that were recorded between 2020 and 2021. The stories in STAY SOFT engage with personal ideas of beauty, body image, gender bias, prejudice, patriarchy and how we fundamentally occupy our own space, physiologically.
The 58 page self-designed and self-published book printed by exwhyzed, has been released as an edition of 250.
The project was born out of an interest to investigate what it means to embody the female space.
Artists involved:
Asli Umut
Beatriz Maues
Erin Green
Feben Vemmenby
Hannelore Leisek
Lucy Webster
Meltem Sahin
Nilufer Kocabas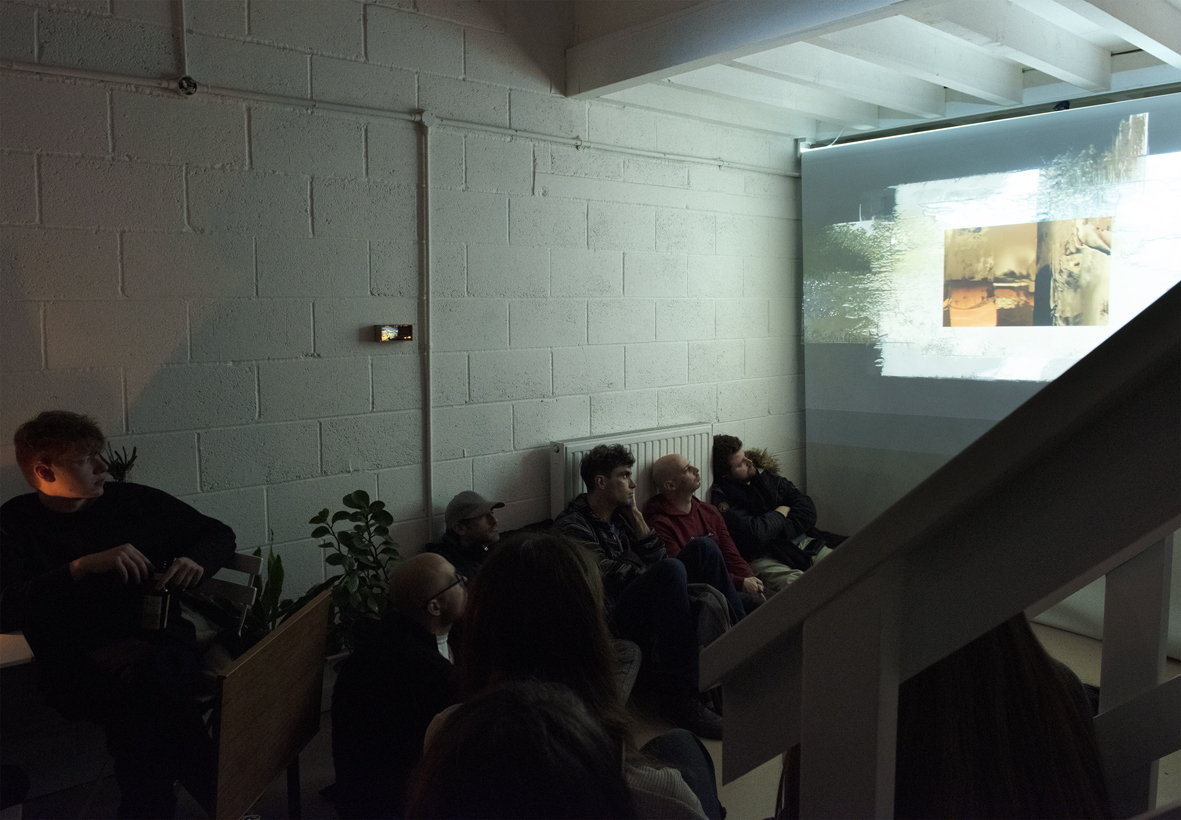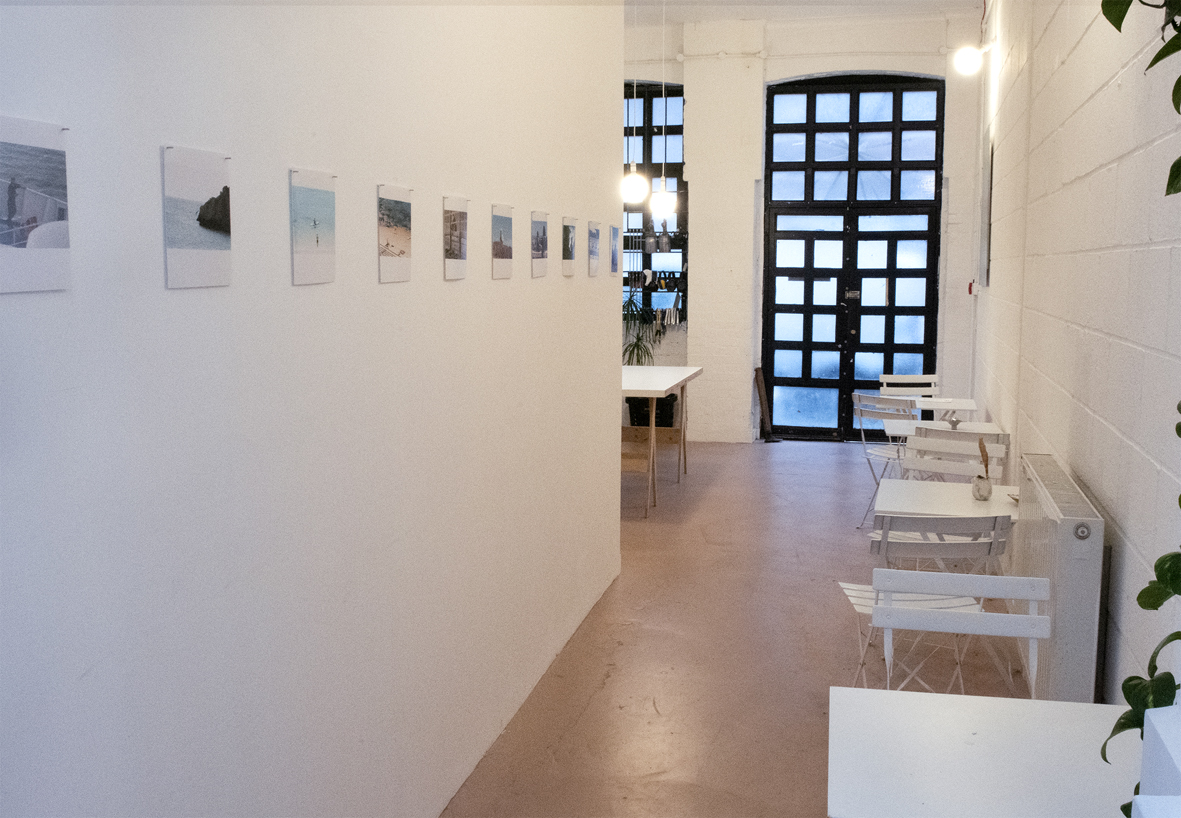 Sweet Debris
Exhibition // Food // DJ's // AV Performance
23rd of January 2022

SWEET DEBRIS is an Opening round of an Event series that will be dispersed throughout 2022 at Equivalentbehaviour N15 4QL.

For this round, Artists will be exploring notions of geographical entanglement. With spirits that may be repressed or shared, historical and psychosomatic. We will travel between voyeur to consumer, with 'lost' images and electronic sounds that suggest a potential past and possible future.


People involved:

Martyn Riley (Tokoro 23) is a Sound Artist and Musician, originating from Derbyshire. His Sound Art practise specializes in memory and sound-triggers, that employs layered recording techniques whilst utilizing a diverse mix methods in sound composition.

An Trinse is Northern Irish artist Stephen Mclaughlin. Based in London, his music deals with the uneasy atmospheres and silences left in the Irish psyche in the aftermath of colonial and religious repression.

Katerina Michail is Greek-Cypriot London based Art Director and Cook. Besides Contributing to Film, Katerina prepares food from her garden. Being a part of the local Community in Tottenham with Equivalentbeahviour, Katerina hosts Curated dinner parties that bring people together through food.

Louie Isaaman-Jones is a multidisciplinary artist, designer and music enthusiast. His work is a resolution of opposites. He is interested in combining digital and analogue process, as both a conspirator in technological change and a resistor towards it.


https://an-trinse.bandcamp.com/
https://www.attnmagazine.co.uk/features/12651
https://www.nts.live/shows/last-resort/episodes/last-resort-28th-april-2018
https://bamboohouserecordings.bandcamp.com/album/bhr001
FLIGHTLESS
Exhibition // Live Performance // Lecture
20th & 21st of November 2021


FLIGHTLESS is located somewhere between science/ natural observation and the absurd…
Bringing together a range of artists/ objects, film, and natural material, we embrace curiosity. Grounded by the respect towards our warm-blooded friends, the stories shared in Flightless surround the stories of humans.


Artists involved:
G (The Skinning Room)
Julian Walker
Katrina Stamatopoulos
Martyn Riley
StorqueStudios
Theo Ellison
https://

www.julianwalkerart.com/


https://

www.instagram.com/theskinningroom/


https://

www.instagram.com/theo_ellison/


https://

www.instagram.com/martyn_riley_sound/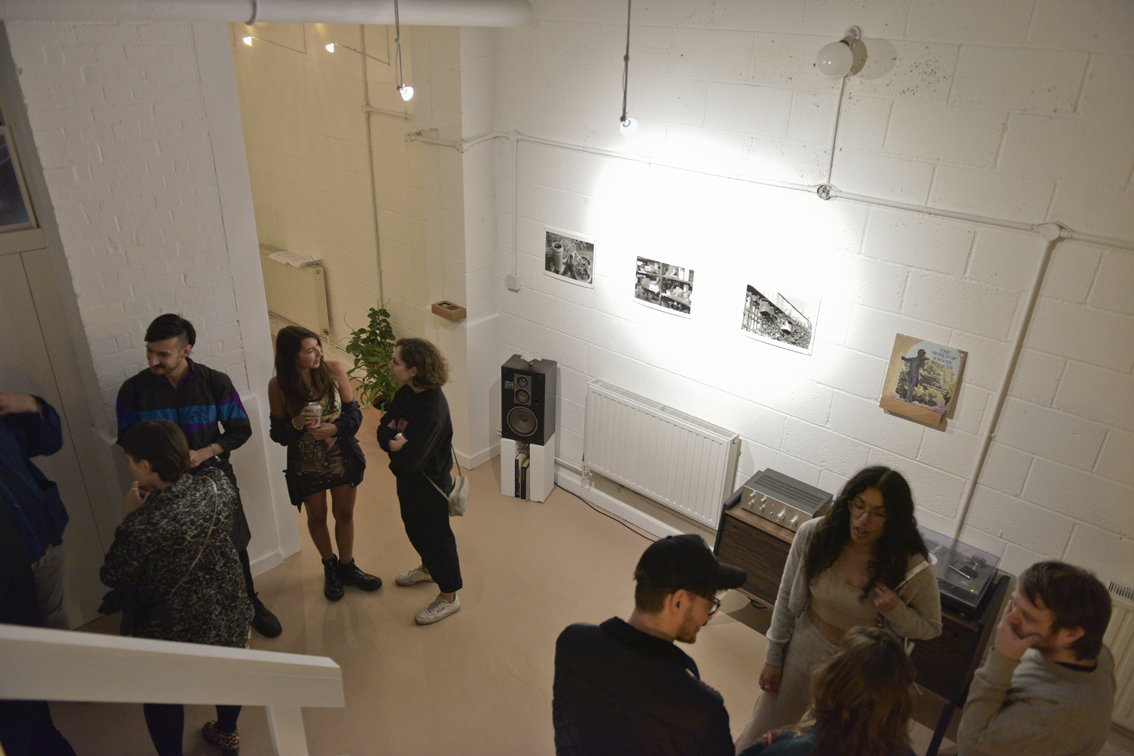 ANCHOR // Martyn Riley
3rd & 4th of September 2021
ANCHOR is an Installation and live sound performance that explores the connection home has on an individual and how the memory of sound,
visuals and objects can be strengthened or deteriorated.

The installation was accompanied by a live sound performance with special guests Christian Dyson, Stephen McLaughlin (An Trinse) and Katrina Stamatopoulos.

www.martynriley.co.uk/